Kyuquot Salmon and Halibut Fishing Report
June 18-25 2019

Opening trips top the charts!

Chinook/Coho/Halibut


Within minutes of our first trip out for the season here in Kyuquot it was obvious what a special season we are in for! Chinook along the surfline within our retention zones has been great fishing.

Much to our surprise is a blitz of Coho that frenzied into the same region resulting in some major fishing action and catches.

Some evenings included multiple boats having double headers of fish on. Two at the same time!

Kyuquot Trip Albums To Date:
Big Halibut around this season, with some really big ones getting released!
57 pounds seems top out the maxium size and what a beauty.
This years regulations allow for 1 large one or 2 small ones per trip.
Offshore conditions have been perfect for setting up the halibut gear

One Trip left for the season July 12-15 2019, 1 boat left for 2 or 3 anglers.
Waitlist welcome, if you want to get a deal on a last minute cancellation, send us a note and we will add you to the list.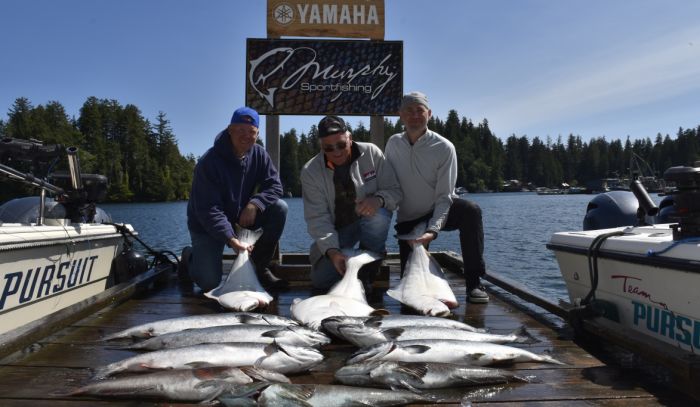 Get your fishing
licence online
!
Here is the list of available dates remaining in
Kyuquot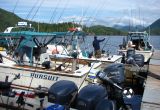 Kyuquot
On the Wild West Coast of Vancouver Island where the continental shelf meets the Island millions of Salmon migrate right by our doorsteps. You can be here too.
Trip Details »
Call anytime for the latest conditions and reports
250-723-8022
murphy@island.net
Professional Contributor to:
Fishtactics
~
Alberta Outdoorsmen Forum
~
Fishing with Rod
~
BC Outdoors Magazine