Storms & High Water should bring in more Fish
Significant Rain Fall Expected - Rain Warning!

December 8, 2014
With several deep low pressure systems stacking up against the West Coast of Vancouver Island, the Stamp River should see very significant water flow increases which will hamper fishing possibilities in the mid and lower river this mid week. With 100-200 mm of rain expected in the next 24 hours, we will monitor the river levels and advise how it's unfolding. Environment Canada has issued possible flash flood alerts and WARNINGS to be careful near rivers and streams.

Even with the storm looming, the upper upper river should still be really good as it stays clear from the Ash River up...weekend plans should still be good to go. Traditionally we see major movements of fish with high water events signaling those in the ocean to head to the streams.

On a different note our guides, Kevin and Shaun, encountered an anomaly over the weekend while Steelhead fishing, they encountered a beautiful fresh large Chinook Salmon! In December!

They thought it was going to be a record Steelhead based on the fight and size and how Chrome the fish was. A shocker to see it was a Chinook!

That experience would may anyones knees weak!

Most of the fish in the lower system are mostly still fall Steelhead. The upper River continues to be the most productive.

Steelhead will be caught on the Stamp River everyday from now until mid April. Steelhead fishing is a BC tradition that has deep roots and I can't think of better place to enjoy such a past time,
This weeks weather forecast: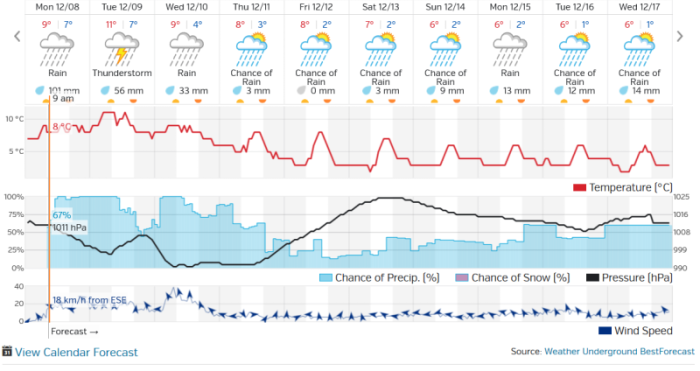 Warnings
5:19 AM PST Monday 08 December 2014
Rainfall warning in effect for:
Inland Vancouver Island
Heavy rain is expected.

An incredible series of storms are set to cross the BC Coast this week. An intense jet stream over the Pacific is gathering very warm moist air from southern latitudes. A subtropically-influenced airstream will bombard the mountains of Vancouver Island and the Lower Mainland from today through Thursday morning.

The first two storms will boost rainfall totals well above the warning criteria for a 24-hour period. Following systems will add to the week's rainfall and the initial warnings will likely be extended for successive 24-hour periods though mid-week. The inflooding warm air will drive the freezing level to nearly 2500 metres. In some areas, additional water from snow-melt will add even more water to drainage basins, creeks, and rivers.

The West Coast of Vancouver Island, Inland areas including Port Alberni and Howe Sound will absorb the brunt of the saturated airstream. Rainfall totals in the range of 100 to 200 millimetres are expected through Tuesday morning, And that will be just the beginning...
Heavy downpours are likely to cause flash floods and water pooling on roads. Don't approach washouts near rivers, creeks and culverts.

Rainfall Warnings are issued when significant rainfall is expected.

Environment Canada meteorologists will update alerts as required. Please monitor local media or Weatheradio. Email reports of severe weather to pacificstorm@ec.gc.ca or tweet with the hashtag #BCStorm.
*Stamp River unavailable at this time, using Sproat River to indicate trend


2014 Regulations:
Hatchery Steelhead may be retained. Two per day and 4 in possession is the limits. A steelhead conservation endorsement is required on the fresh water licence. All Wild Steelhead must be released. single barbless hooks required.

Also note that your licence has to be printed. An electronic format on a device such as an iphone does not qualify as licence. Steelhead must be recorded on licence immediately upon landing them.

Here are snippets from the Regulations about The Stamp, Sproat and Ash Rivers.






The detailed 2014/15 Vancouver Island detailed fishing regulations are available for download in PDF format.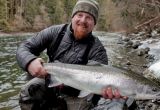 Winter Steelhead Fishing Options from $225
Fully guided day trips with all equipment. You set the agenda based on how many days you would like to fish!
Trip Details »
We offer accommodation, all meals in our guided packages as well as the best guides around. We supply all the equipment and everything you need for a successful day. Sign up for our newsletter, or like us on Facebook and you will always have the latest information.
David and Marilyn Murphy (brother and sister team)
Call anytime for the latest conditions and reports
250-723-8022
murphy@island.net
---