Fall - Fishing Stamp River Salmon & Steelhead
Stamp River's Mature Chinook Salmon, Coho Salmon and Steelhead make their way home. The peak run is September through October for Salmon and October through November for Steelhead.
The end of summer sends a signal that the Chinook and Coho salmon can feel. That signal is strong and their predisposed genetic imprinting along with their built in compass means only one thing….its time to head into their home rivers.
This annual Chinook and Coho migration starts in early September and goes throughout October and varies week to week depending on weather and water conditions.
The big Chum salmon come last into the rivers in late October and into November.
Steelhead have by now been in the system all summer feeding on terrestrials but now all of their eyes turn to eggs once the Salmon start to spawn. Their noses are in the gravel teasing out the spawned loose eggs. You will even see Steelhead trailing mature females waiting for the bounty meal to be released. During late October and through November using egg imitations by fly fishing or gear fishing you can trick these majestic legends to take "the" bite.
Learn more about the Fall Salmon & Steelhead fishery in the Stamp River Steelhead and Salmon section.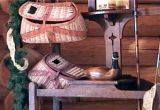 Fall Stamp River Fishing Options
Options range from simple guided day trips to all inclusive packages including meals and accommodations. You set the agenda based on how many days you would like to fish!
Trip Details »