The Kyuquot Salmon & Halibut Fishing Experience
Twenty years worth of passion and skill provides you with the Salmon & Halibut fishing trip of a life time at the "Super Salmon Highway"
. Two lodges in one incredible Place!
What's on your list?
---

Chinook salmon hang in large schools feeding and bulking up on their...

Learn More ►

Hooking up with one of these is is the plan. All it takes is one and your...

Learn More ►

Yellow Eye Rockfish, Lingcod, Seabass and 5 other species of rockfish...

Learn More ►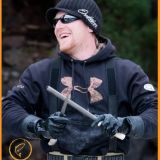 You will be powered by Passion - Skill - Precision
Sharp hooks is only the tip of the iceberg when it comes to your trip.
The team supporting your adventure are year round professionals who love what they do and share what they know with you every step of the way. The equipment provided uses the latest technology and the best tools available for the offshore and nearshore coastal fishery.
Kyuquot Lodge
Within minutes of the fishing grounds. Combine this with great food and non stop hospitality.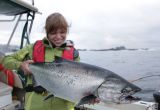 Kyuquot Sound Lodge
Nestled in the tiny village of Kyuquot, our land based lodge is just minutes to the fishing grounds. This location has 800 feet of water front, with plenty of room to stretch your legs. Your equipment and guides are top notch and the lodge accommodates up to 35 guests
Trip Details »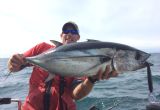 Offshore Tuna Fishing Trips
Thirty miles offshore during a small window every summer thousand and thousands of Albacore Tuna are thriving with our reach by speed boat. Using commercial style gear and fishing the same grounds you too can experience a fishing event of a lifetime!
Trip Details »