The Ucluelet Salmon & Halibut Fishing Experience
Ucluelet is known for the best early season Chinook Salmon and Halibut fishing available on Vancouver Island during most of May and June. Its unique location offers an easy access via Transcanada Highway.
Bring a big cooler!
---
Chinook salmon stay here for the spring feeding on the local banks and inside Barkley Sound.






They range for 5-30 pounds with lots in the high teens being the norm. Learn More ►
The Halibut fishing on the outside waters of Ucluelet is at its peak during May and June.


It is the chicken (12-25lbs) Halibut capital of British Columbia.

Learn More ►

Dungeness Crab

A local famous delicacy is the Dungeness Crab. We will drop the traps on the way out.





After your day of fishing we will check them on the way back in.
Subject to regs and openings.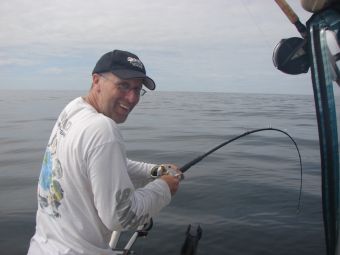 The limits in this area are generous and are caught daily, making this area more known for its catching than fishing.
You can choose single day or multiple day trips to this area. This is our 25th season fishing here during May and June. If you like action, and taking home a lot fish in a short period of time, then this is place for you.
Twenty Five years worth of passion and skill provides you with a high producing fishing trip.
---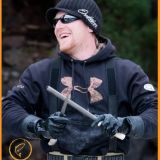 Your trip utilizes top of the line equipment
Sharp hooks is only the tip of the iceberg when it comes to your trip.
The team supporting your adventure are year round professionals who love what they do and share what they know with you every step of the way. The equipment provided uses the latest technology and the best tools available for the offshore and nearshore coastal fishery.
Single or Multi Day Trips
You make your own agenda. Pick your own start and end date and fish as many days as you like with accommodations optional!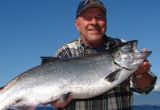 Ucluelet Guided Day Trips
Vancouver Islands best early season fishery for April and May. Salmon and Halibut aggressively feeding on the coastal banks and inshore waters of Barkley Sound. Book by the day means you can set your own agenda!
Trip Details »