Kyuquot Sound Salmon and Halibut Fishing Lodge
Our lodge on the North West Coast of Vancouver Island the good old days really do still exist. The Salmon and Halibut fishing action will have you saying "remember when", the day after you get home.

DFO planning processes show a good outlook for angling opportunities on Vancouver Island's West Coast. Average returns are expected to Northern Vancouver Island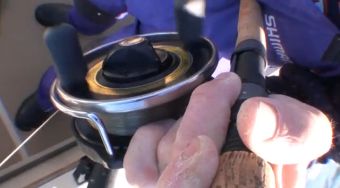 Kyuquot is the land of plenty to capitalize on the numbers of fish that are in the Kyuquot area. Halibut, Lings, Chinook and Sea Bass are everywhere and tagging it Jurassic Park seems to fit the bill. Kyuquot should be on the top of every angler's list!
Why Kyuquot?
It's location, location, location! At the closest edge of the continental shelf... massive schools of migratory Salmon and Halibut come up on the gravel shoals that are teeming with bait fish, current and structure. The perfect set up all provided naturally. Hence why it has been nicknamed the "Super Salmon Highway"!

"On average, we see twice the overall weight of fish per guest coming out of Kyuquot than any other place in BC we fly into."
Sea Plane Pilot
| | | |
| --- | --- | --- |
| Featured 5 years in a row with Rod and Kitty from "Fishing with Rod" | | |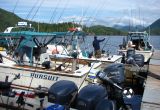 Kyuquot
On the Wild West Coast of Vancouver Island where the continental shelf meets the Island millions of Salmon migrate right by our doorsteps. You can be here too.
Trip Details »