Kyuquot Underwater Salmon Striking Video
Hooks Removed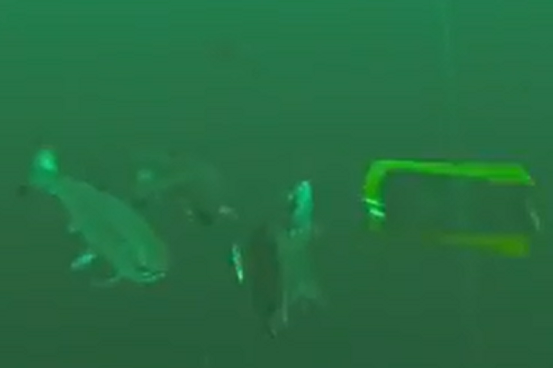 Hello fellow fish fans,
Its an amazing few minutes of underwater footage of both Chinook and Coho Salmon Striking at a hootchie being trolled behind a flasher.
Fishing between 30-50 feet using a modified Troll Pro harness with a GoPro inside.
The hooks have been removed to allow for multiple takes and re takes..
How many bites do you see happen in three minutes?
Look closely at the 1:13 mark, there is a monster Chinook that does a ghostly cruise by from right left corner and away down the center, hard to see. You can just see its fins and tail, along ways apart. Ghost Salmon!
Hooks are on:
In this video a different lure is used. We experiment with a number of configurations to study their effectivenes
What is amazing in this video is how many fish continue to follow the downrigger ball once the gear is hooked up with another fish.
A long standing practice of our guides has been to leave the ball where it is at and adjust the other downrigger to its same depth. We often get multiple hook ups this way. This video validates our theory that the school of fish continue to follow the cannon ball!
---
The Kyuquot Salmon & Halibut Fishing Experience
Twenty years worth of passion and skill provides you with the Salmon & Halibut fishing trip of a life time at the "Super Salmon Highway"
. Two lodges in one incredible Place!
What's on your list?
---

Chinook salmon hang in large schools feeding and bulking up on their...

Learn More ►

Hooking up with one of these is is the plan. All it takes is one and your...

Learn More ►

Yellow Eye Rockfish, Lingcod, Seabass and 5 other species of rockfish...

Learn More ►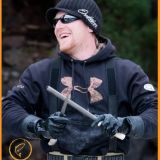 You will be powered by Passion - Skill - Precision
Sharp hooks is only the tip of the iceberg when it comes to your trip.
The team supporting your adventure are year round professionals who love what they do and share what they know with you every step of the way. The equipment provided uses the latest technology and the best tools available for the offshore and nearshore coastal fishery.
Kyuquot Lodge or Kyuquot Ship
Take your pick of either of our facilities. Both within minutes of the fishing grounds. Combine this with great food and non stop hospitality.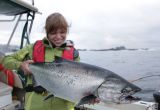 Kyuquot Sound Lodge
Nestled in the tiny village of Kyuquot, our land based lodge is just minutes to the fishing grounds. This location has 800 feet of water front, with plenty of room to stretch your legs. Your equipment and guides are top notch and the lodge accommodates up to 35 guests
Trip Details »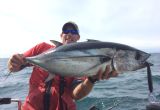 Offshore Tuna Fishing Trips
Thirty miles offshore during a small window every summer thousand and thousands of Albacore Tuna are thriving with our reach by speed boat. Using commercial style gear and fishing the same grounds you too can experience a fishing event of a lifetime!
Trip Details »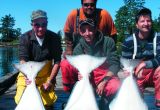 Kyuquot Shared Fishing Trips
An incredible fishery value priced with the best equipment available on the coast. If you a single or a pair of anglers looking to share a triple occupancy trip rate then this package is for you. Dates will be updated as availability changes
Trip Details »