2021 Now Open
Run of the decade expected for West Coast Vancouver Island!
BC's has exceeded its vaccination targets! and is reopening.
BC's Reopening Plan
Location
Dates
BC Travel Regulations
Available Boats
Ucluelet - Day Trips
Now thru June 14
Vancouver Island Residents
NOW OPEN AND FISHING
Availability Calendar
Ucluelet - Day Trips
June 15 to June 26
All BC Residents Welcome
Availability Calendar
Kyuquot - 4 day Packages
June 26 to June 29
All BC Residents Welcome
Sold Out
Kyuquot - 4 day Packages
June 29 to July 2
All BC Residents Welcome
Sold out
Kyuquot - 4 day Packages
July 2 to Sept 4
All Canadians Welcome
See availability page
CANCELLATION POLICY - If BC health regulations prohibit our ability to operate or they prohibit travel your trips are fully refundable or transferable.
---
And the fishing has been great.

Ucluelet trips have been great with really good Halibut fishing only 7 miles offshore and then nearshore and inshore Barclay Sound for Chinook. This is from a recent trip guided by Shaun Evans out of Ucluelet

We have new availability as a result of the new travel regulations for BC anglers only until the end of June.

Top guides Kevin Barabash and Shaun Evans both have available dates.

We just learned that the West Coast Vancouver Forecast has been re-calibrated and they are now expecting the run of the decade and possibly the biggest run of the quarter century!
The fishing regulations allow us to be open all season long with regular limits of Chinook along the "surfline" all season.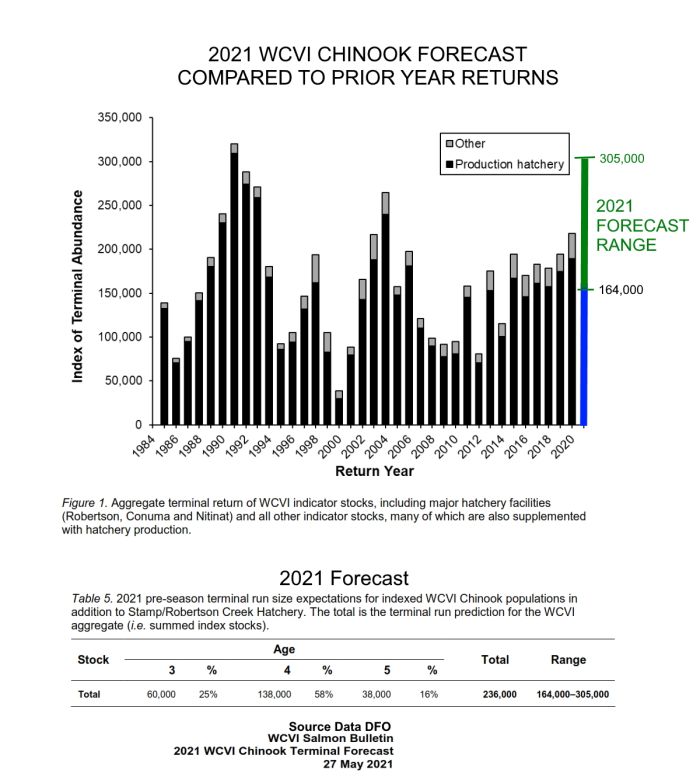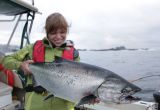 Kyuquot Sound Lodge
Nestled in the tiny village of Kyuquot, our land based lodge is just minutes to the fishing grounds. This location has 800 feet of water front, with plenty of room to stretch your legs. Your equipment and guides are top notch and the lodge accommodates up to 35 guests
Trip Details »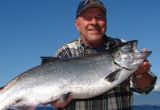 Ucluelet Guided Day Trips
Vancouver Islands best early season fishery for April and May. Salmon and Halibut aggressively feeding on the coastal banks and inshore waters of Barkley Sound. Book by the day means you can set your own agenda!
Trip Details »
Call anytime for the latest conditions and reports
250-723-8022
murphy@island.net
Professional Contributor to:

Fishtactics
~
Alberta Outdoorsmen Forum
~
Fishing with Rod
~
BC Outdoors Magazine
---